It is said that the best customers don't keep coming back, they insist their friends do. After 40 years of success, we couldn't agree more.
You see in our industry, few companies last more than a handful of years. And many companies tend to fade away in less than five years.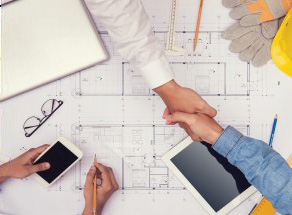 Because of that, there's something to be said for an exteriors business that has been around for more than 40 years! What's more, Allstar Construction has built their 5-star reputation on word-of-mouth and referrals. Our past customers have been so satisfied with the exceptional service and award-winning work we've done, that they've gone out of their way to refer their friends & family.
As a dynamic leader in the Minnesota exteriors market, we also partner with top manufacturers in the industry and in many cases are a certified contractor for several of them. This means that we're in the top percentage of all roofing and siding contractors. We believe in doing the job right, at the right price, at the right time, every time.
Let's connect today to talk about your commercial or residential project with our free initial consultation! Call 763.479.8700 or fill out our online contact form to learn more.