A deck will give you more space to entertain guests and hang out with your family. It's a versatile space that can be used for different purposes. However, to ensure you have a beautiful and functional space, you must carefully plan your project.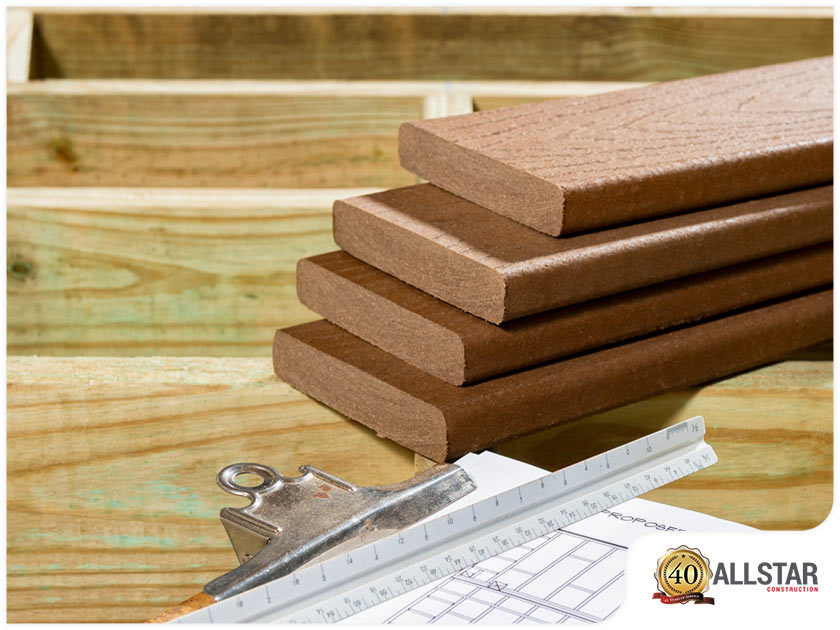 One of the area's best home exterior and roofing contractors shares questions to ask yourself when planning a deck.
What Am I Going to Use the Deck For?
You can use your deck to dine outside when the weather is nice. It's also a great place to host family gatherings and get-togethers with friends. When designing your deck, knowing its purpose will help you decide on what features and accessories to add.
Which Material Should Be Used for the Deck?
Home exterior renovation companies usually offer deck materials like pressure-treated wood, untreated wood, and composites or PVC. The longevity, durability, performance, and maintenance of your new deck mainly depend on the material of your choice. You have a wide range of options from classic hardwood to low-maintenance materials made from sustainable materials. However, you also need to consider materials that complement the rest of your home. At Allstar Construction, we specialize in various deck materials, including glass and metal, which are ideal for Minnesota weather.
How Private Do I Want My Deck to Be?
The privacy you can get from your deck depends on its layout and placement. Do you wish to surround your deck with tall fences to make your space more intimate? Are you the type of person who enjoys a more open environment?
Thinking of building a deck in your home? Contact your local home exterior expert, Allstar Construction. Aside from outdoor living spaces, we can also help with your storm damage repair and siding replacement. Call us at (763) 479-8700 or complete our contact form to get a free quote.