A cold glass of water left outside in the sun will show droplets of water forming on its surface. This is known as condensation and it is a perfectly natural phenomenon, happening when there is a temperature difference on either side of the glass. Condensation can also occur in your energy-efficient windows and you don't necessarily need a window repair visit for it.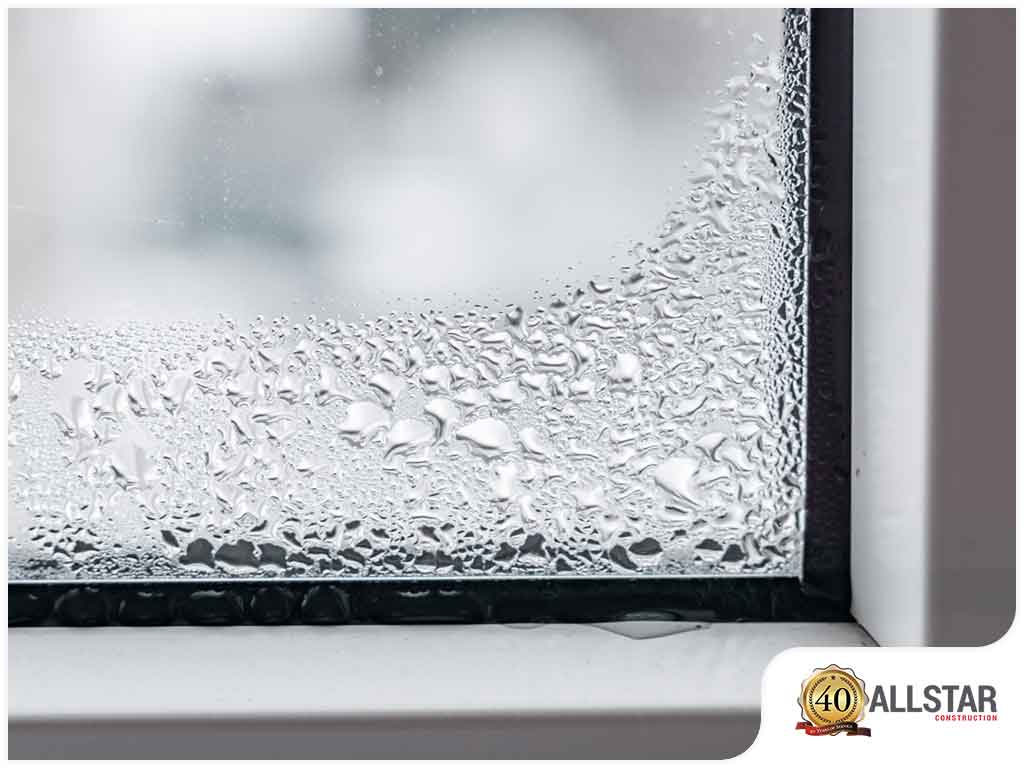 If you're noticing condensation happening on the inside of your windows, don't be alarmed. Let our replacement window specialists at Allstar Construction explain what is causing it and why.
Condensation on Older Windows
The products handled by windows and door companies in the past are not as energy-efficient as the newer ones today. This means heat is not fully contained inside your home and can be dissipated through your windows. This causes the humidity outside to condense and form water droplets on the outside of your windows. Where the water forms (either on the inside or outside) is important because it's an indicator of how efficient the glass and its coating is at keeping the heat indoors.
Condensation on New Replacement Windows
Modern windows, on the other hand, allow very little, if at all, heat to pass through its layers. This is why the inside of the glass feels cold rather than hot. The cold glass surface, combined with the high humidity levels can cause water to condense on the inside of your home. Condensation on this side of the glass is normal and it means your windows are working as they should.
Is There a Reason to Worry?
In a nutshell, no. There is absolutely no reason to worry. As homeowners, window installers, roofers and general contractors choose more energy-efficient products to use, you'll be certain to find a much steeper difference between the temperature levels of the inside and outside of your windows. These water droplets will dissipate as soon as the temperature outdoors begins to rise.
At Allstar Construction, we are your leading provider of home remodeling products and services. Give us a call at (763) 479-8700 or fill out our contact form to schedule a consultation and request a free estimate today.