ENERGY STAR® says that up to 90 percent of homes in the U.S. are not sufficiently insulated. When your attic. When not addressed, your home's comfort will suffer and your energy bills will continue to rise. One way to determine if you have this problem is by getting an energy audit.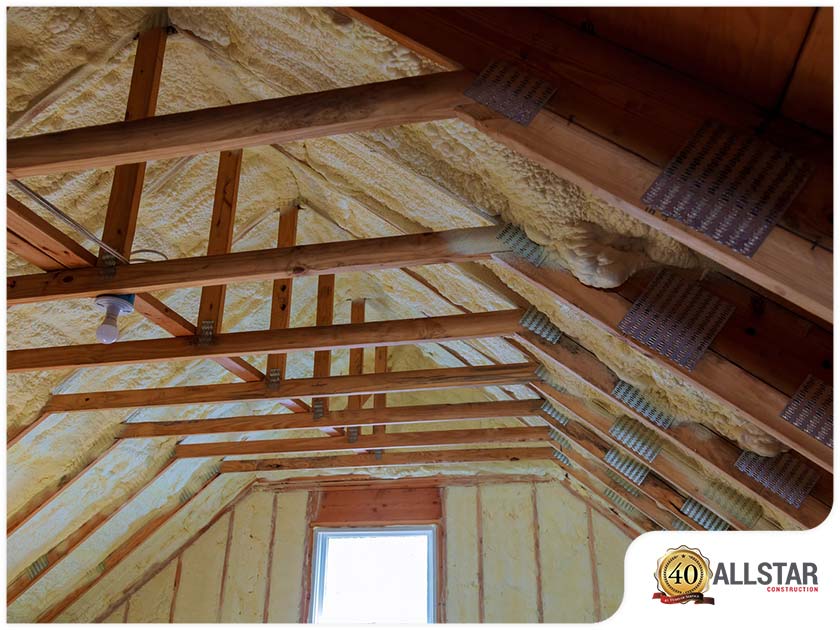 One of the area's most trusted roofing and siding contractors share signs under-insulated attic.
Increasing Energy Bills
When your heating system is already running but you still feel cold indoors, your home is likely losing heat and wasting energy. Depending on the issue of your insulation, your contractor may recommend an overall air sealing and additional insulation.
Drafts Around Your Home
Is the heating in your home uneven or are there areas in the house that are cooler than others. The stack effect occurs when air goes into your lower floors through gaps in your home to replace the warm air and heat rising and escaping through the insufficiently insulated attic. The lower the temperature is, the quicker it occurs.
Ice Dams
Ice dams can cause serious issues in your home when not addressed immediately. Removal is not enough to permanently fix this issue. You may need to contact roof repair companies or insulation experts. The best way to avoid this problem is to make sure that your attic is properly insulated.
Bare Areas on the Roof
Your roof can become too warm when your attic is not properly insulated. Bare spots on the roof can indicate that the surface is warm enough to melt snow. If your roof has exposed areas when it's snowing, your attic is likely under-insulated.
For your attic insulation needs, turn to Allstar Construction. We also specialize in water and fire restoration services. Call us at (763) 479-8700 or complete our contact form to get a free quote.