Allstar Construction proudly services homeowners and HOAs throughout the country.
Need work now on your HOA?
Proudly Serving  Metro Areas across the country.
Allstar Construction brings a team with more than 100 years of combined industry experience to serve the communities metro areas across the country. Backed by superior craftsmanship, competitive pricing and friendly service you won't find anywhere else, the team at Allstar Construction is eager to assist you with your projects and repairs.
Our teams can handle jobs throughout the following states: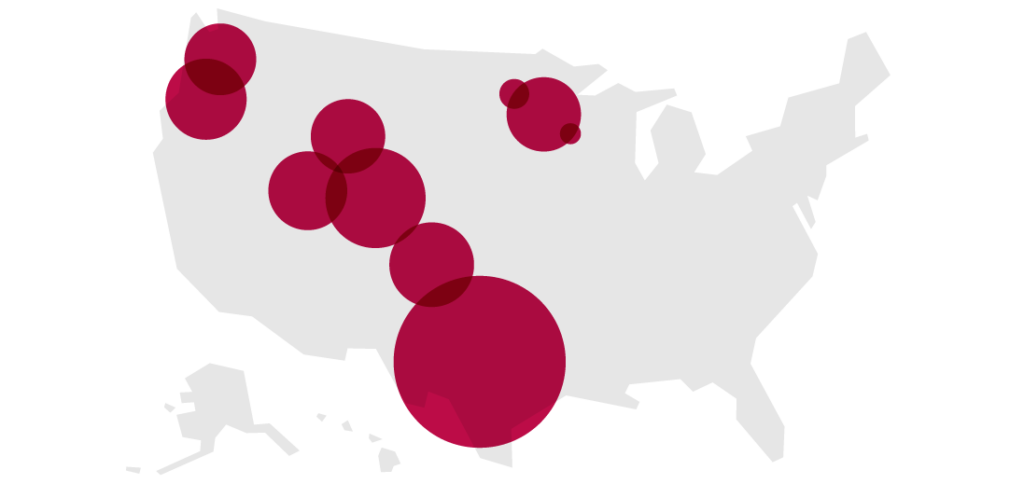 OUR SERVICES
Allstar Construction can handle all types of residential, commercial and multifamily projects. We only hire people who are specialists in their fields. Our services include, but are not limited to, the following:
Exterior maintenance (roofing, siding, gutters, decks, windows, doors)
Interior renovations (kitchens, baths, basements, etc.)
Insurance claims management (communication management, mitigations and restorations)
Emergency storm repairs (leaking roofs, storm damaged siding, etc.)
Get Started with a Free Consultation
Whether you need emergency repairs in Minnesota or renovations in Oregan, don't hesitate to call our team. In fact, we are on-call 24/7 to provide any emergency services you may need. We take pride in our reputation for superior customer service and long-standing relationships with our clients. We always provide quality services our community can trust. Get a free quote when you fill out our form now!
For 24/7 needs in call us at (763) 297-5100
We set the standard for homeowners associations by delivering only the highest quality projects, constantly innovating our work and always providing an excellent client experience. We provide the right service, at the right price, at the right time – every time.