Cedar Roof Installation Services
Differences Between Cedar Shakes & Shingles
Cedar roofs are very attractive roofing systems, and are available in both shakes and shingles. Shakes are split on either one or both sides, while shingles are sawn on both sides and thinner than shakes. For this reason, shakes are typically more durable than shingles.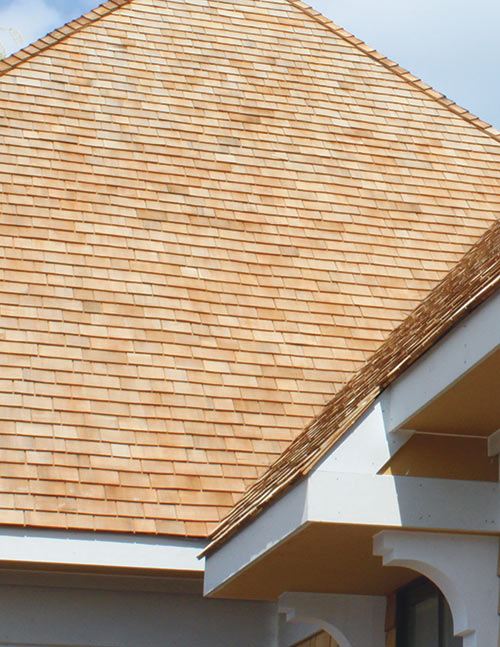 With shakes, you have the option of heavy or medium split and resawn. "Heavy" means the back is sawn smooth, but the face still has the natural wood grain. "Medium" is similar to heavy, but it's not as thick and has a more textured appearance.
You also have the option of treated or non-treated cedar shakes and shingles. While both are durable, treated shingles may resist rot better than non-treated versions, and they also last longer – typically five to 10 years more.
Allstar Construction also offers synthetic cedar products by DaVinci and CeDUR®, which offer all the beauty of cedar without the maintenance issues. Whether you decide to install a traditional or synthetic cedar roof, we can help.
The Importance of Hiring an Experienced Cedar Roofing Contractor
To ensure the longevity of your cedar roofing, it should be cleaned every five to seven years. In addition, it's important to hire a roofing contractor that has experience in maintaining wood roofs. An inexperienced roofing company might not have knowledge or the equipment to do the job right.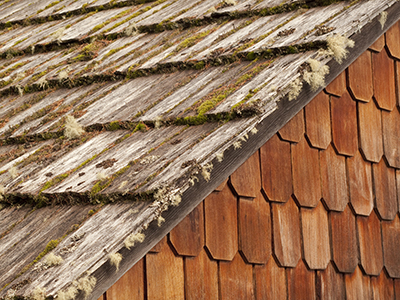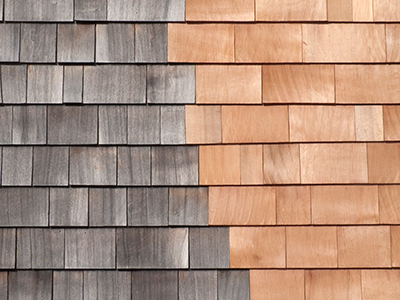 An effective cleaning will increase your roof's overall life expectancy. We will also recommend trimming back trees that are encroaching on your roof.