Experienced Commercial

& HOA Roofer
The Most Referred & Trusted Contractor in Minnesota
Allstar Construction is a local roofer specializing in commercial and multi-family buildings. We can handle roofs on new commercial buildings too, including large, multi-family developments. Our teams have worked with many HOAs so we know the importance of sticking to budgets and timetables.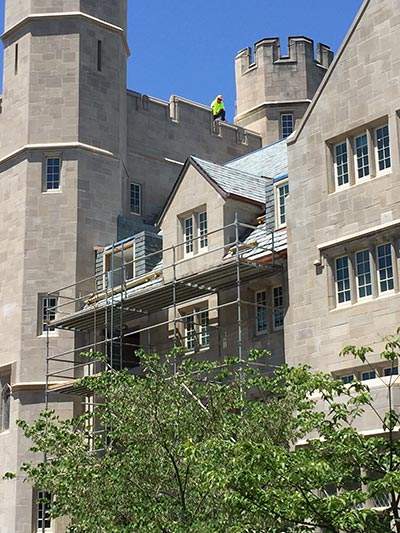 Allstar Construction can work on a wide variety of projects, including roofs, decks, siding, windows, gutters and more, as well as full exterior remodels and maintenance jobs. Learn how we can help you during an initial free consultation and estimate.
Our Commitment to You & Your Project
Allstar Construction has been the leader in Minnesota for all types of commercial work. In fact, since 1979, we have been building up our reputation by ensuring that our customers are completely satisfied with our finished product.
We understand that you have tight schedules and budgets to maintain. We'll always ensure that we are working to live up to your expectations, and we'll work closely with all other vendors involved in the process.
When you work with Allstar Construction, our goal is to build a lasting relationship with you through open communication, expert workmanship and exceeding your expectations. Our team will always be honest with you to maintain trust throughout the process. We truly care about the project and not just our bottom line. We won't cut corners to get the job done quicker, which could lead to compromised quality. We stand by our results and will fix any issues that arise.