The Best Siding Contractors
in the Twin Cities
A Simple & Beautiful Way to Update Your Home
The largest factor influencing your home's "image" is siding. Few home improvements can enhance the look of your home more than new siding. Color choice is not only a matter of preference; it can also make a home look larger, more formal and even more inviting.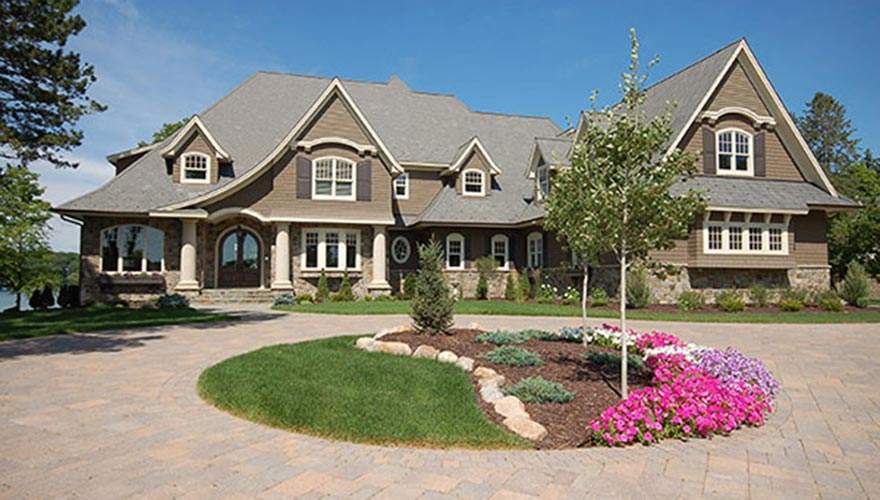 Siding is exposed to the elements all day, every day. You need a product that will not only look great, but will protect your home from whatever weather Minnesota throws at it. Allstar's exterior experts will consult with you, giving you the all options available, recommending either traditional siding materials or maintenance-free options.
Various siding materials have come and gone, but a handful have remained, and there are even a few new ones on the market. Whether it's classic, modern or rustic, we have a solution that will fit your budget and stand the test of time.
LP SmartSide
LP SmartSide trim and siding help give your home the warm, natural look of real cedar without the worries. It's an upgrade from vinyl siding and a beautiful, durable alternative to fiber cement. Plus, LP SmartSide products are the perfect accent to brick, stone or stucco homes. With an extensive array of siding profiles, available in either cedar wood grain or smooth textures, you can make your home the ultimate reflection of your unique style.
Our Siding Products
At Allstar Construction, we only use the finest siding products from premier manufacturers. This ensures that your siding will remain beautiful and functional for many years to come. As one of the most experienced siding contractors in the area, you can be assured that we'll stand by our workmanship and fix any issues should they arise.
We are proud to offer the following siding products to our customers:
Engineered wood
Vinyl
Cedar
Aluminum
Steel
In addition to siding, we install other home components, including soffits, fascia boards, gutters and downspouts.